David Agnew
David Agnew is the current president of Seneca College of Applied Arts and Technology in Toronto, Ontario, Canada. His career has spanned the fields of journalism, politics, public service, the cooperative sector, strategy consulting, international development and dispute resolution.
Stella Ambler
Stella has 30 years of knowledge and experience in community activism, party politics and campaigns. She has also served in key roles at the provincial and federal level, including four years as Member of Parliament for Mississauga South.
Ian Bacque
Mr. Ian Bacque served as Chief Executive Officer and President of Canadian Investor Relations Institute. Mr. Bacque serves as a Member of the Continuous Disclosure Advisory Committee at Ontario Securities Commission.
Emily Bain
Director of Government and Community Relations at Colleges Ontario.
Yvan Baker
Yvan Baker is the Member of Parliament for Etobicoke Centre and a devoted leader with a proven record of community service. Formerly Yvan was the MPP for Etobicoke Centre. Prior to being elected, Yvan taught Master of Business Administration students at the Schulich School of Business at York University. During that time Yvan also operated his own management consulting practice. In recognition of his service to the community Yvan was awarded the Queen's Diamond Jubilee Medal. Yvan holds an MBA from the Tuck School of Business at Dartmouth College and a BBA from the Schulich School of Business at York University. Yvan is trilingual and is fluent in English, French and Ukrainian.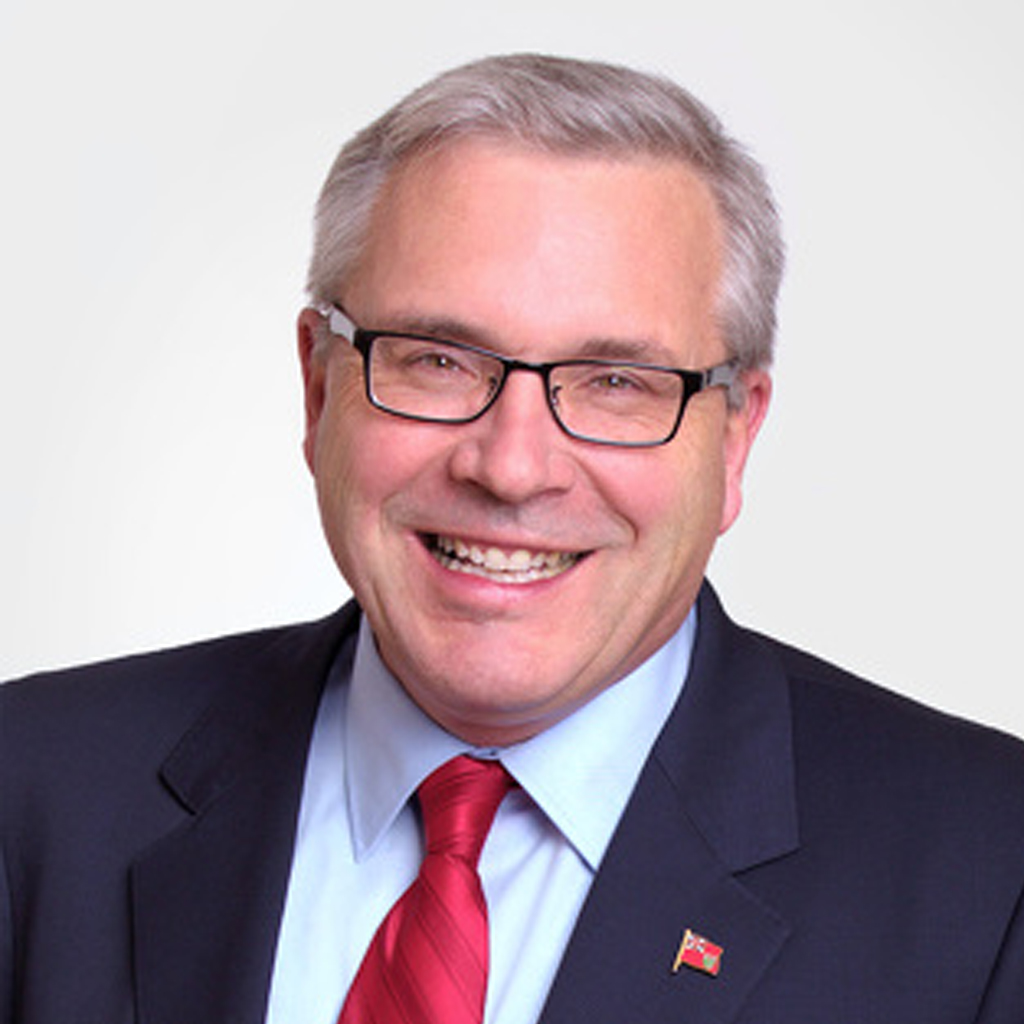 Chris Ballard
Chris Ballard is the former Liberal MPP for Newmarket-Aurora (2014 to 2018), Minister of Environment and Climate Change, Minister Responsible for the Poverty Reduction Strategy, and Minister of Housing. Before entering electoral politics, he was a successful journalist and public affairs specialist with extensive experience working with First Nations in the far North. He is also a past president and Life Member of the Public Affairs Association of Canada.
Chris Benedetti
Chris Benedetti is a Principal with Sussex Strategy Group, and Head of its Energy and Environment Practice. With experience in both federal and provincial governments, Mr. Benedetti provides an in-depth insight and expertise into various policy development and political processes, and brings to Sussex an extensive background in strategic communications and public affairs.
Dr. Darrell J. Bricker
Dr. Bricker holds a Ph.D. in Political Science from Carleton University, and a BA and MA from Wilfrid Laurier University. He has been awarded an Honorary Doctor of Laws Degree by Wilfrid Laurier University, which named him one of their top 100 graduates in the last 100 years. Darrell is also a Research Fellow with the Munk School of Global Affairs at the University of Toronto, and at the Centre for International Governance Innovation (CIGI) in Waterloo, Ontario.
Brad Caldana
Brad Caldana is the Founder of the Center for Digital Strategy and author of The Digital Plan — Strategic guidance and planning to: Win political campaigns. Grow nonprofit organizations. Launch projects and meet goals. For over a decade, Brad has designed and lead training for nonprofit and political organizations of all sizes around the globe. He was President Obama's 2012 Digital Training Director and has supported digital-centered change as a Digital Strategist, Director, and Head of Engagement.
Frank Clegg
Frank Clegg served as the President of Microsoft Canada Co. from 1991 to 1996. He served as Vice President of Microsoft's Central U.S. and Canada Region since 1996 and again served as the President of Microsoft Canada Inc., from 2000 to January 2005. Prior to Microsoft, he worked several years with IBM Canada in senior management positions. He played a leadership role in Canada's technology sector and in the broader Canadian community for many years. He serves as the Chairman of the Board of Diversinet Corp. Mr. Clegg has been an Independent Director of Indigo Books & Music Inc. since February 1, 2005. He serves as a Director of Information Technology Association of Canada.
Josh Colle
Josh Colle is an active community leader and Chair of the Toronto Transit Commission. He was a two-term Toronto City Councillor for Ward 15, Eglinton-Lawrence, a Toronto School Board Trustee (2000-2003), and Director of 5 Points Community Action residents group.
Jeff Connell
Jeff Connell is responsible for CGPA's communications with the public, government, news media, the private sector payer community and all organizations in Canada and abroad with an interest in increasing access to affordable prescription medicines. Jeff has served as a senior communications and policy advisor to several Ontario cabinet ministers. After leaving politics and government Jeff joined Media Profile, one of Canada's most respected public relations firms. In October 2001, he became the Canadian Generic Pharmaceutical Association's first Director of Public Affairs and in 2011, Vice President of Corporate Affairs.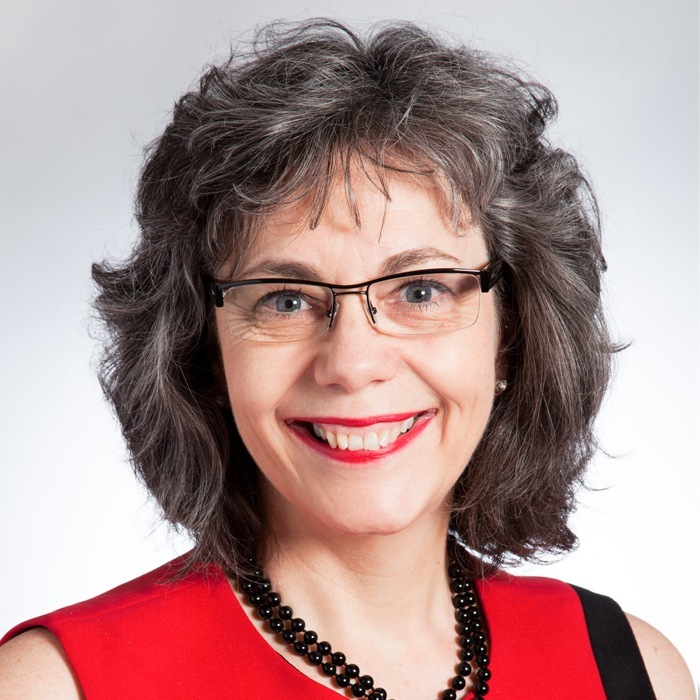 Kim Donaldson
With over 20 years in the public policy field and in senior political roles, Kim Donaldson is as motivated by the causes she represents as she is experienced in the political process and machinery of government. She currently works at the Insurance Bureau of Canada as the Vice-President for Ontario. Kim has been described as one of the best strategic communicators in the field, with the drive and commitment to maintain momentum throughout even the most complex and long-term campaigns.
Marc Dupont
Marc Dupont is Managing Director, Government and Public Affairs at the Ontario Teachers' Pension Plan. Prior to this role, he led Government and Public Affairs functions at Methanex Corporation and DuPont Canada and was a Policy Advisor to the Canadian Minister for International Trade. Marc is a sessional instructor at the University of Toronto's Munk School of Global Affairs and Public Policy.
Linda Franklin
Linda joined Colleges Ontario as President and CEO in January 2007. Since that time, the association has rebranded itself, developed a system wide marketing campaign designed to bring modern messages to parents and students about the value of colleges, and brought public attention and political action to the impending skills shortage. Previously, Linda was the CEO of the Wine Council of Ontario. There, she worked with government to change legislation that dramatically improved the economics of the industry. Prior to joining the Wine Council, Franklin was a writer and communications specialist whose career included time as a consultant, five years as the head of communications for a regulatory body, and heading up a department charged with meeting the communications needs of MPPs at Queen's Park. She has also served as the chief of staff to an Ontario cabinet minister.
Julian Garas
Julian Garas is a Senior Consultant at Innovative where he manages multi-dimensional strategic research programs for government, not-for-profit and private sector clients, with emphasis on regulated industries. Julian is also Innovative's in-house Ontario energy regulatory affairs expert. Building on his experience working with a wide variety of Ontario LDCs (small, medium and large), Julian leads Innovative's customer engagement thought leadership and is an integral part of all customer engagement programs. His comprehensive knowledge of all OEB decisions under the RRFE comes from years of working with clients from the first strategic planning session all the way to post-rate filing. Julian has a postgraduate degree in Government Relations from Seneca College and Bachelor of Arts in Contemporary Studies (Honours) from Ryerson University.
Brandy Giannetta
Brandy Giannetta has been the Ontario Regional Director with the Canadian Wind Energy Association (CanWEA) since 2012. Brandy leads the Ontario-based membership in CanWEA's efforts to serve as Canada's leading source of credible information about wind energy and its social, economic and environmental benefits. Brandy represents the constituency of Generators on the Independent Electricity System Operator's (IESO) Stakeholder Advisory Committee. She also holds a seat on the IESO's Market Renewal Working Group. Brandy has maintained a position on the Advisory Board of Women in Renewable Energy (WiRE) since 2013 when the organization was formed.
Caroline Grech
Caroline networks and establishes positive, long-term working relationships with key-players internal and external to the organization at both the administrative and all levels of government as well as with leads of community-based organizations. She also develops and implements strategies to articulate and disseminate the College's strategic direction and create increased awareness to all levels of government and, where appropriate, to the broader community.
Ted Griffith
Ted is the stakeholder outreach and communications specialist at Campbell Strategies. With over three decades of experience, he brings not only the strategic chops to ensure our clients have the best communications plans, but also an award winning skill set in media relations, writing, video, graphics, and digital media that bring these plans to life.
Robyn Gray
Robyn Gray is a Vice President in the Energy and Environment Practice at Sussex Strategy Group. She has a strong background in both government and public affairs, and a passion for energy and environmental issues.
Howard Hampton
Howard was the ONDP Member of Provincial Parliament for the riding of Rainy River (1987 to 1999), and the redistributed electoral district of Kenora—Rainy River (1999 to 2011). the province of Ontario. From 1990-1995 was Minister of Natural Resources, Minister Responsible for Native Affairs, and Attorney General. He was Leader of the Ontario New Democratic Party from 1996 to 2006. Howard retired from the Ontario Legislature in 2011, and subsequently joined Fasken Martineau DuMoulin LLP as a member of the law firm's corporate social responsibility and aboriginal affairs groups.
Nikki Holland
As Director of Public Affairs, Carpenters' District Council, Ontario (CDC), Nikki Holland is the public voice of the Council. She is responsible for all government relations and communications and also for public affairs
Christopher Holz
Christopher Holz is a seasoned public affairs executive with over a decade of experience. He serves clients in several policy areas including energy, real estate and infrastructure development, retail, and healthcare.
Tim Hudak
Tim Hudak is the CEO of the Ontario Real Estate Association, Canada's largest provincial real estate industry association representing 78,000 REALTORS®. Tim joined OREA after a distinguished 21 years of public service in the Ontario Legislature – including five years as Leader of the Progressive Conservative Party of Ontario. Since becoming CEO in December 2016, he and his OREA team have focused on transforming OREA into Ontario's most effective professional association that delivers high-impact advocacy on behalf of REALTORS® and consumers, and provides quality services to members. During his first year as OREA CEO, he was named one of the most powerful people in residential real estate by Swanepoel Power 200 2017/18.
Francis Kung
Francis is a digital campaigner and web developer, with over fifteen years of experience working in non-profits, advocacy, and politics. His consulting practice has worked with numerous cause-based organizations to develop new digital tools, and to hone their online organizing and engagement. He specializes in building online experiences that are rooted in data while driving real-world action.
Shelly Martell
Shelly was the Ontario New Democratic Party member of the Legislative Assembly of Ontario representing the ridings of Sudbury East and the redistributed riding of Nickel Belt from 1987 to 2007. She was Minister of Northern Development and Mines, Minister of Northern Development and Government House Leader in the ONDP government, 1990-1995.
Blair Peberdy
Blair Peberdy established and led Toronto Hydro's award-winning communications, government relations and marketing group for 15 years as Vice President, Marketing, Communications and Public Affairs. He is an Accredited Member and Member of the College of Fellows of CPRS and serves on the Board of Directors of the Canadian Centre for Ethics and Corporate Policy; the Communications and Public Relations Foundation, and the Ontario Energy Network. He is currently Vice President, Government and Corporate Relations, Alectra Inc.
Shaun Poulter
Experienced Government and Public Affairs professional with a track record of building positive relationships and successful results with elected officials, the public service, and stakeholders in the broadcast media industry. Excellent writing and communications skills and adept at providing sound strategic advice, crisis management, negotiating for success.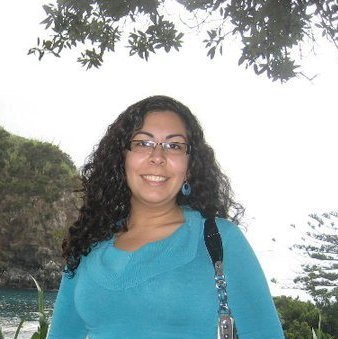 Andrea Russo
Andrea Russo was among the first graduates of the Government Relations Management program. After graduation, she joined the Electricity Distributors Association (EDA) as Corporate Affairs and Communications Coordinator, where her main responsibility was to help brand and lobbying efforts. She has since become Content Specialist at the CSA Group.
Teresa Sarkesian
Teresa Sarkesian is the President & Chief Executive Officer of the Electricity Distributors' Association. She joined the EDA in 2009 as Vice President of Government and Member Affairs and led the Policy and Government Affairs Team until 2016. She has been involved in all of the EDA's major policy efforts, including the development of a policy paper related to regulatory reform, a new vision for Conservation Demand Management, and a submission to the Ontario Sector Review Panel. She has more than 25 years of experience in policy development and advocacy gained through positions with the Ontario government and in the private sector.
Jodi Shanoff
Jodi Shanoff is Vice President, Consultation and Engagement, Environics Research. Using traditional and modern consultation tools, Jodi connects decision makers with the people who are affected by their decisions. She has a deep background in public sector research and public opinion approaches that distill insight and infuse it into consultation and engagement efforts.
David Sword
David represents Canada's upstream oil and gas producing sector in Ontario - sharing stories of the contributions the oil sands makes to Ontario and central Canada including manufacturing, financial services and direct/indirect employment.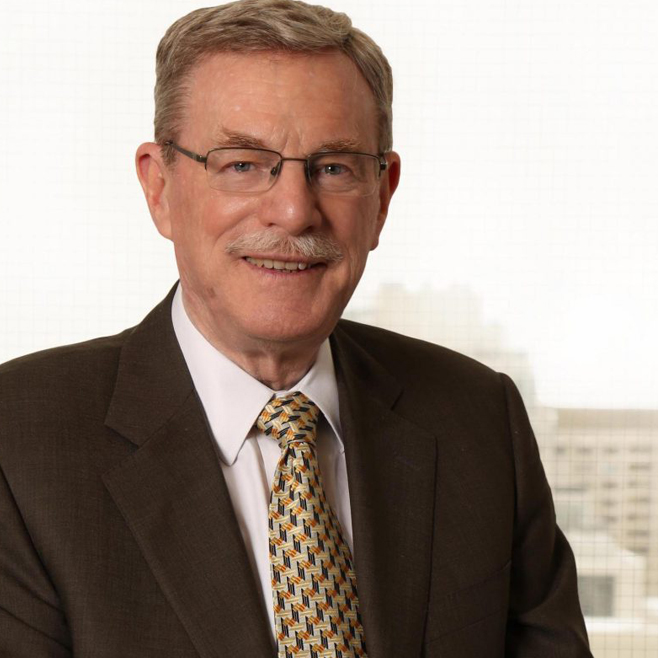 Honourable J. David Wake
The Honourable J. David Wake was appointed Associate Chief Justice of the Ontario Court of Justice on May 5, 1999. Upon the conclusion of his term of office, he returned to presiding duties in September 2005 in Brampton and then in Ottawa since 2008.Previously, he sat as a judge of the Ontario Court (Provincial Division) primarily in Brampton from 1994 to 1999. In June,2013 Justice Wake was appointed as the Vice-Chairperson of the new federal Social Security Tribunal for Employment Insurance, Canada Pension Plan and Old Age Security appeals.
John Wright
John Wright is one of Canada's most renowned pollsters with an expertise on Canadian and Global opinions, demographics, issues, and strategic communications. An author of three Canadian bestselling books on what Canadians think about everything, he was the lead media spokesperson for the Angus Reid Group and Ipsos for 26 years before opening his own consulting company in 2016.